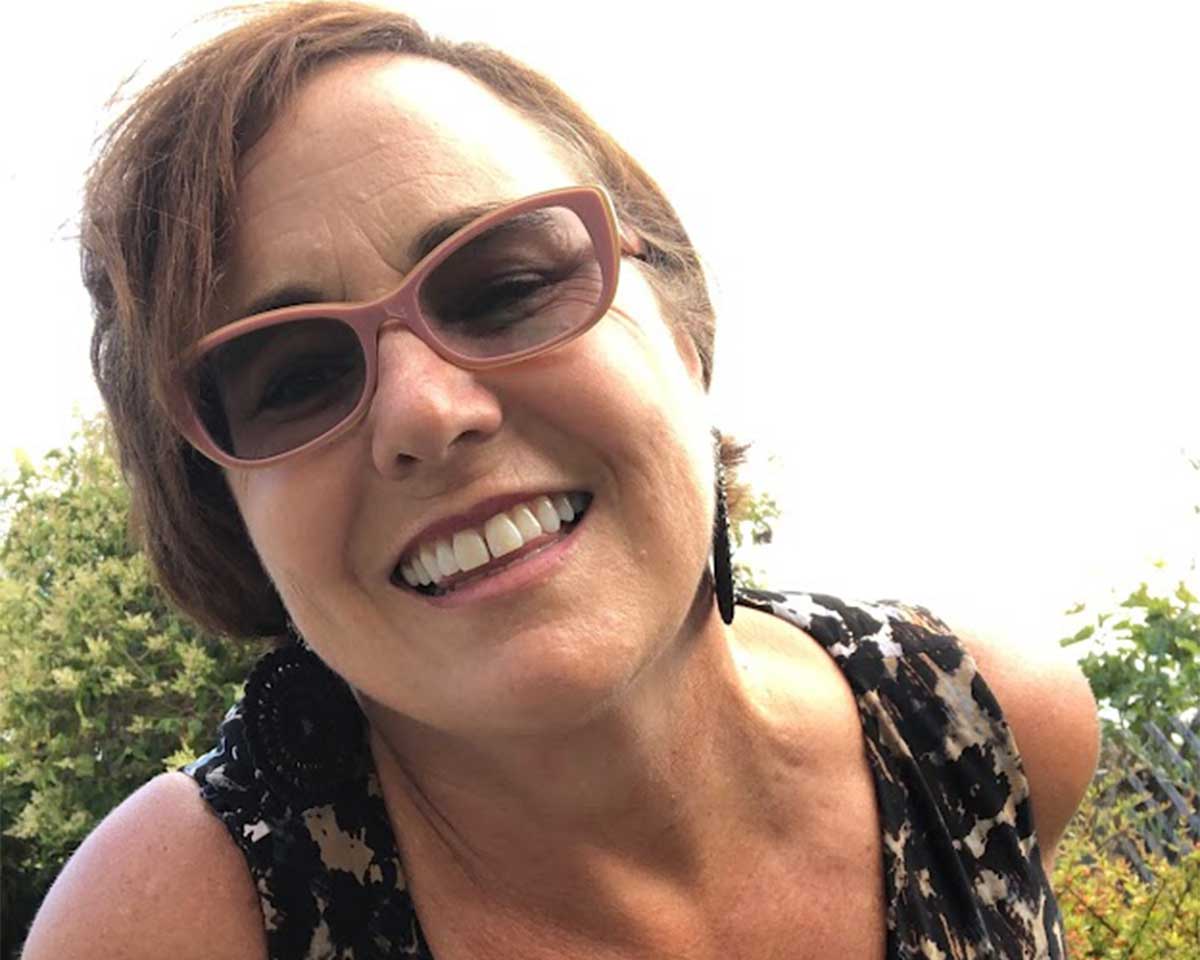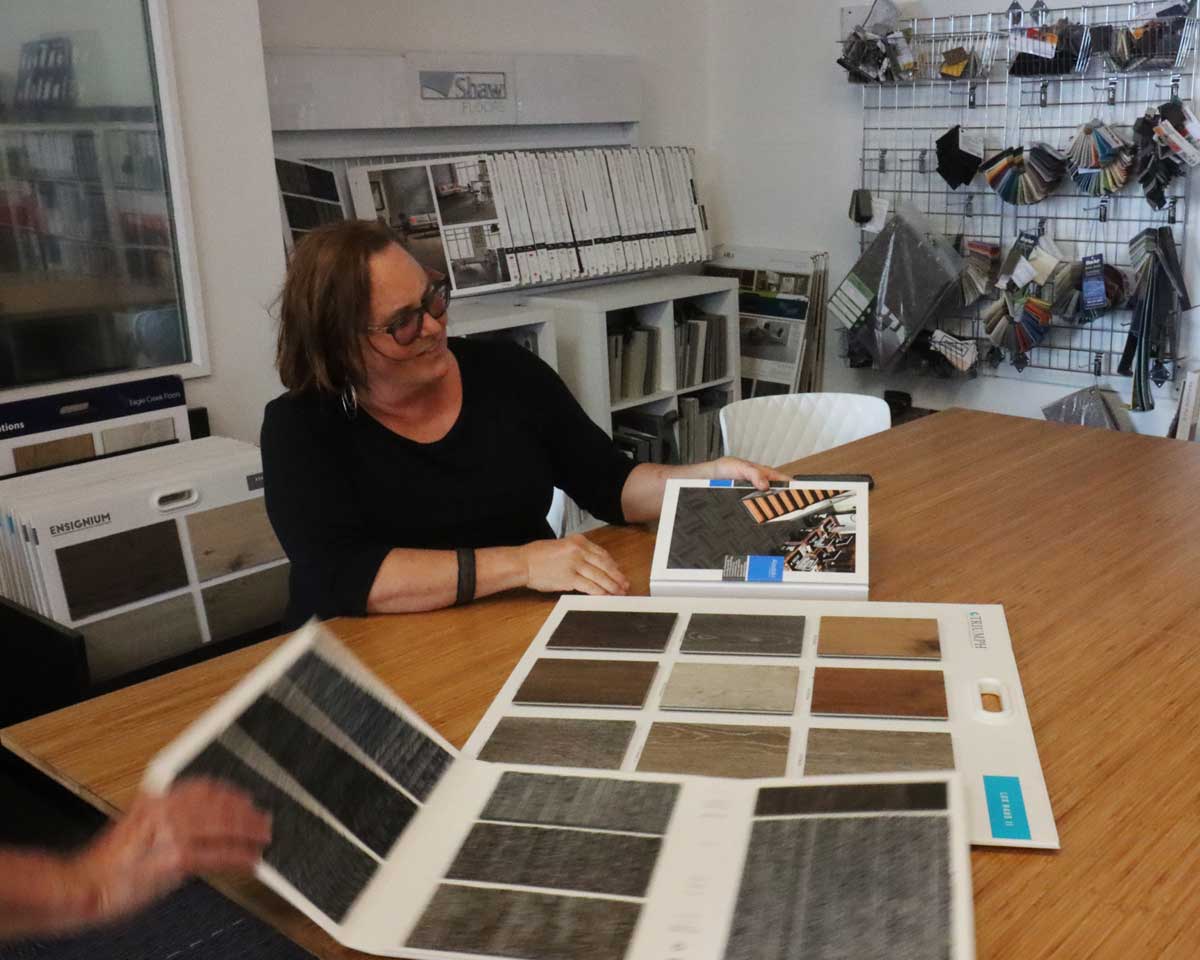 In-House Interior Designer
NOW AVAILABLE! DESIGN SERVICES AT BAY AREA FLOORS
Bay Area Floors is pleased to announce the addition of Interior Designer, NADINE KING, to our staff!
YOU can now request professional design advice to coordinate your flooring with paint selections, area rugs, furniture, lighting, and décor. Nadine will work side-by-side with our project managers to help you select the perfect products for your home, office, or commercial project.
In addition, for a nominal charge, you can schedule an in-home consultation with Nadine to get recommendations, not only for flooring but also for built-in cabinets, furniture layout, paint, lighting, etc.
Professional Design Advice
Nadine works Side-by-Side with Your Project Manager
Personal, In-home Consultation
Nadine helps coordinate your flooring with paint selections, area rugs, furniture, lighting, and décor.
Color & Mood
You can also contract with Bay Area Floors to create a color or mood board for your project and written specifications of your selections.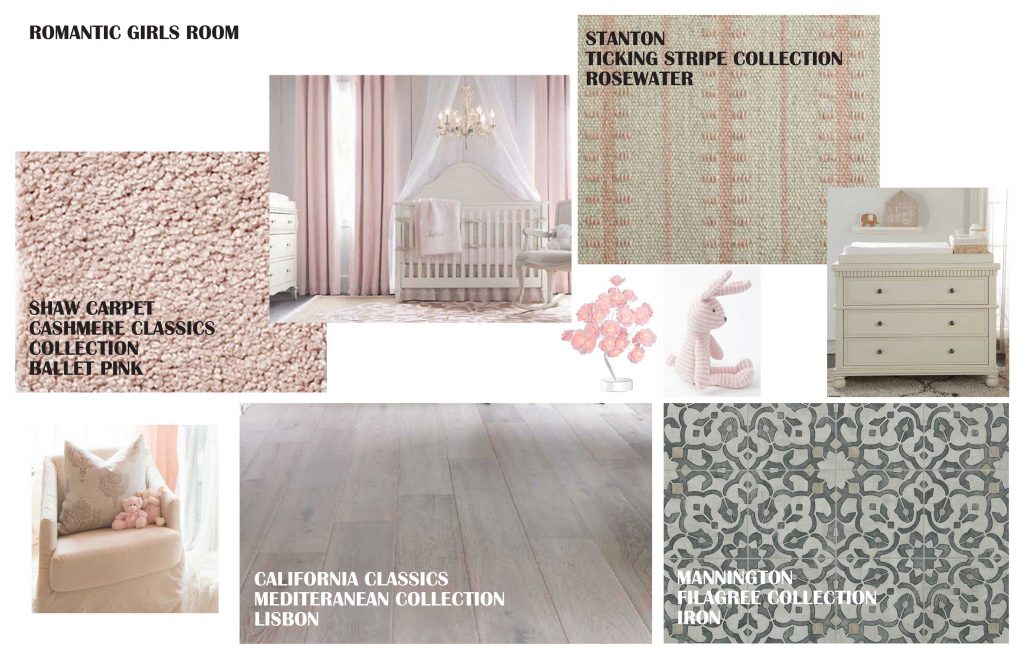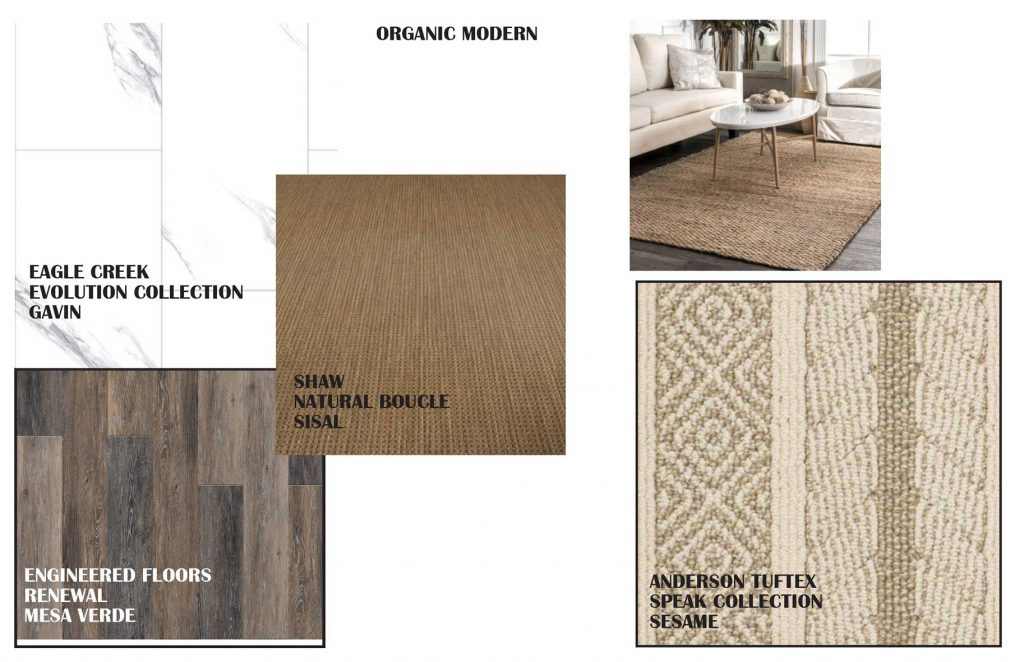 Nadine's Bio
Nadine King has been practicing interior design for over 25 years. She has extensive experience in both commercial and residential projects, as well as set design. She has been a lead designer for Macy's stores across the country, as well as internationally for clients like Marks and Spencer in London, Magasin du Nord in Copenhagen and Angus and Coote in Australia.
Her residential experience includes many high-end projects in Northern California and elsewhere, everything from model apartments in New York City to the mountain and beach houses in Santa Cruz. She has designed restaurants (including Mr. Z.'s Crepes & Teas in Watsonville), offices, theaters and hotels. She has two films and one sitcom to her credit.
She earned her BFA at Connecticut College with a double focus on Theatre Arts and Fine Art. Her Interior Design Degree is from The Fashion Institute of Technology in NYC.
She has won many awards including first place in IIDA's Product Runway, Macy's "Making Magic" Innovation Award, and First Place in Dewar's "Visions of the Future" competition.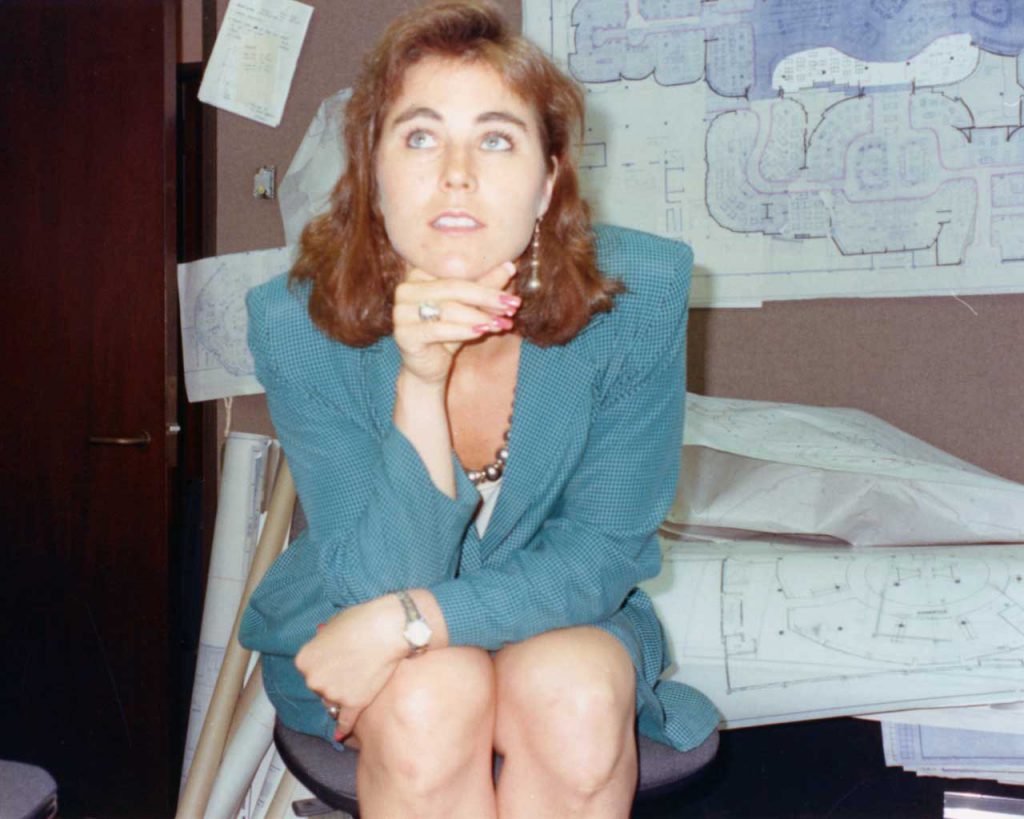 Age 23, New York City, NY